Microsoft Teams - Backgrounds
Microsoft Teams
reached out to us with the idea of refreshing their digital backgrounds, creating powerful and inviting environments for their users. As most of you know, this is a messaging app for businesses  and organizations, a tool where the most important thing is the people behind it using it.  
For this request, we focused on uplifting the users' environments on their experience. We started with this idea: 
Giving
users tools for self-expression can consequently help a team build a sense of togetherness.
The right tools can make any team feel more united, alive, and eventually more creative and productive. Energetic, slightly upbeat, we aimed to capture a feeling of sparking positivity with energy. An emotional connection that engages the users. 
Because
a working team that feels connected is powerful.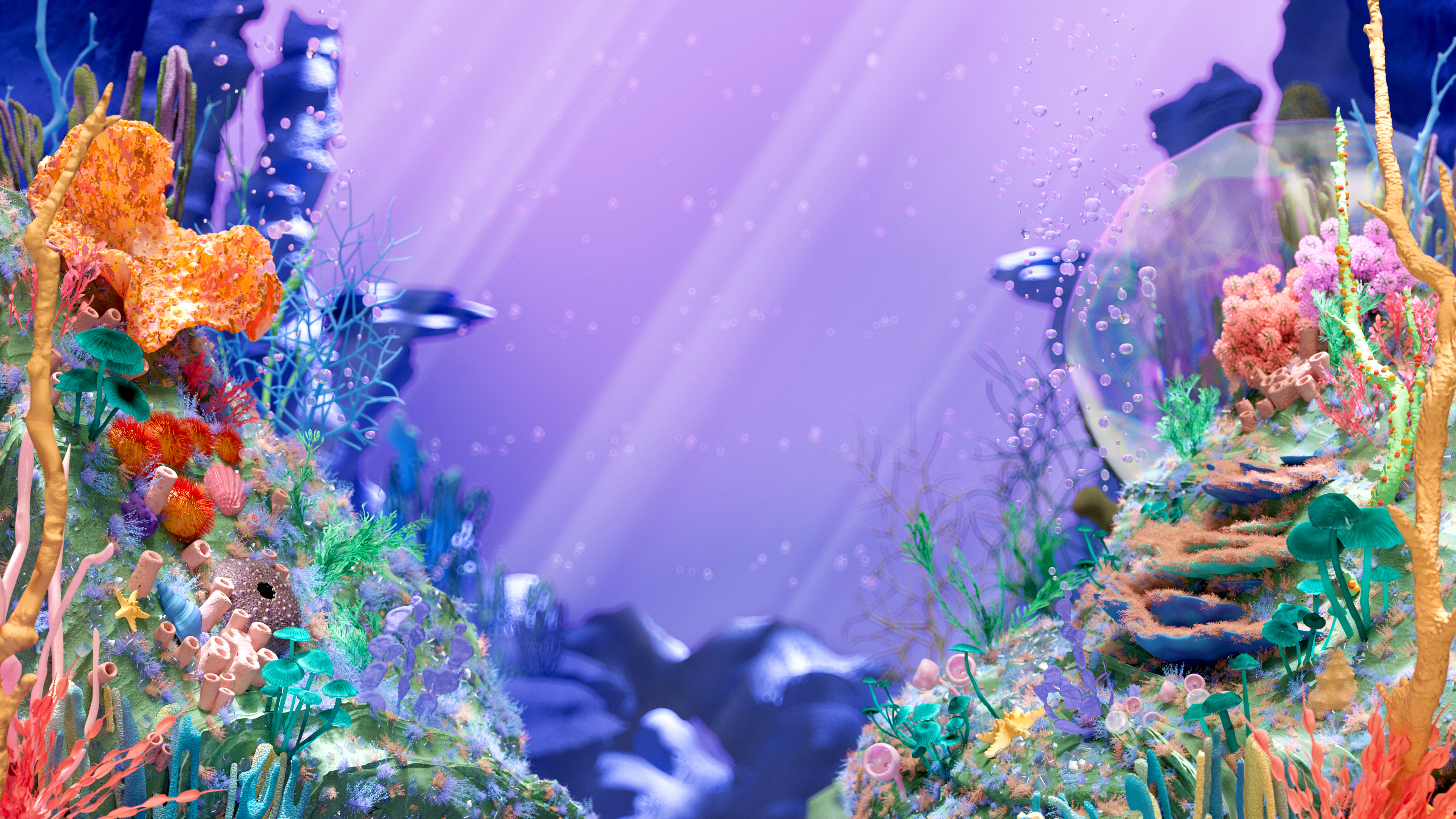 We created seven different backgrounds, each one with a different, striking color palette and special lighting to generate immersive atmospheres.  
We wanted
each environment to be recognizable while mystical and strange at the same time:
 You'll see unexpected elements, shapes and vegetation, flowers and plants of odd shapes and sizes, recognizable textures applied to unusual spots.
A universe full of sensations and diverse climates that takes us through strange but satisfying journeys.
We aimed to help users and teams find conversation starters: unexpected, bold and colorful environments that can lead to creative conversations.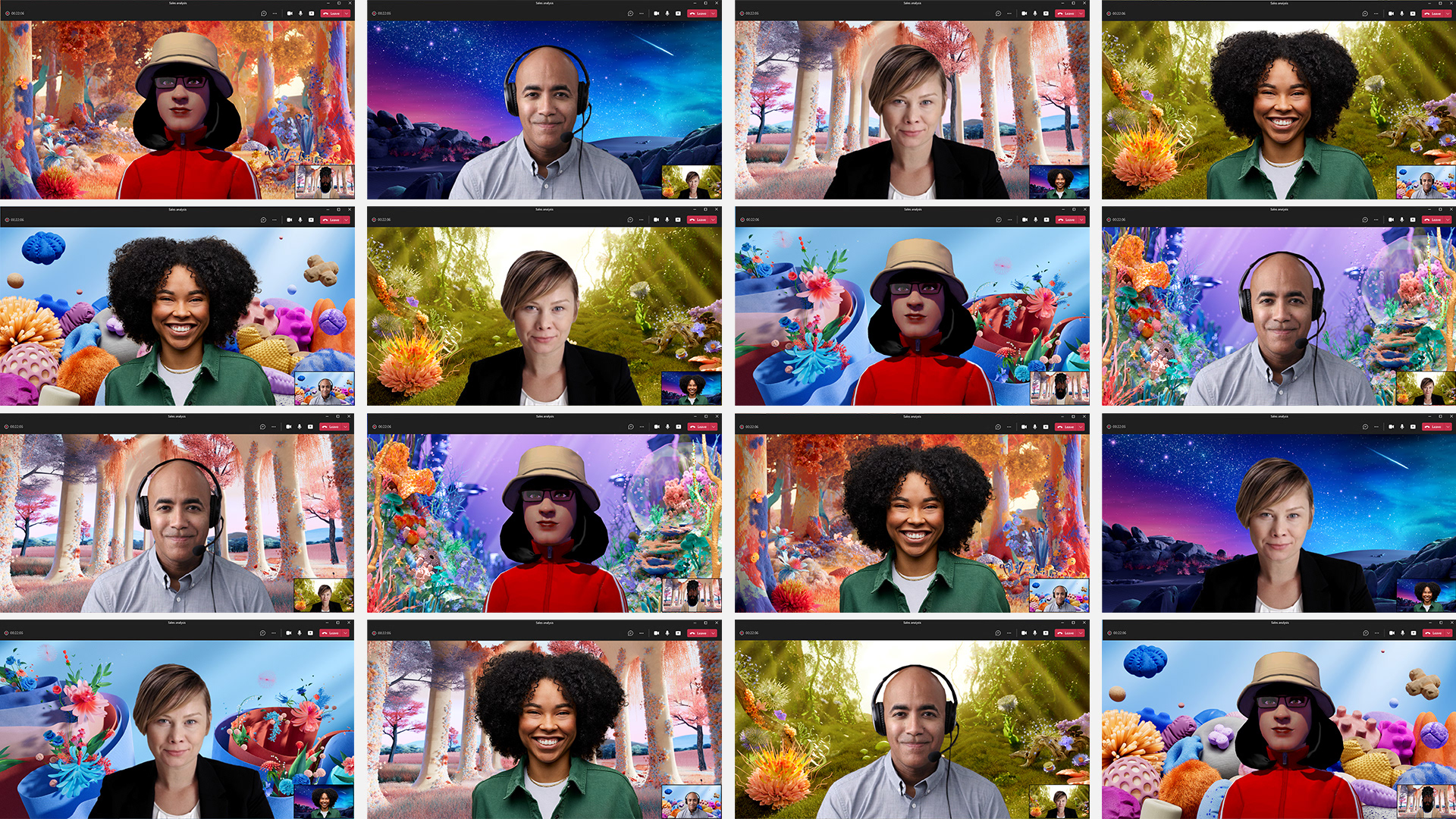 And finally, some R&D from the process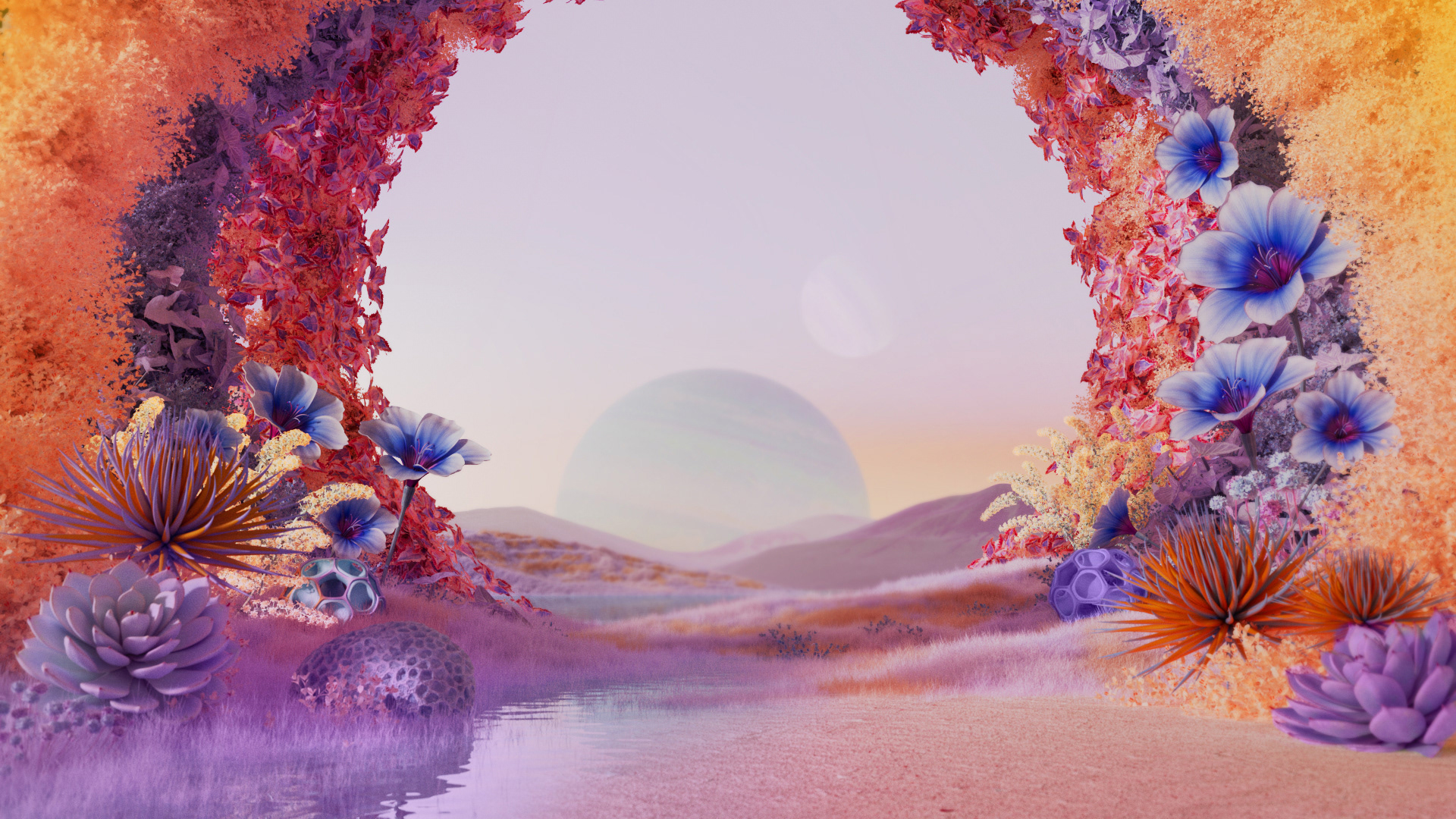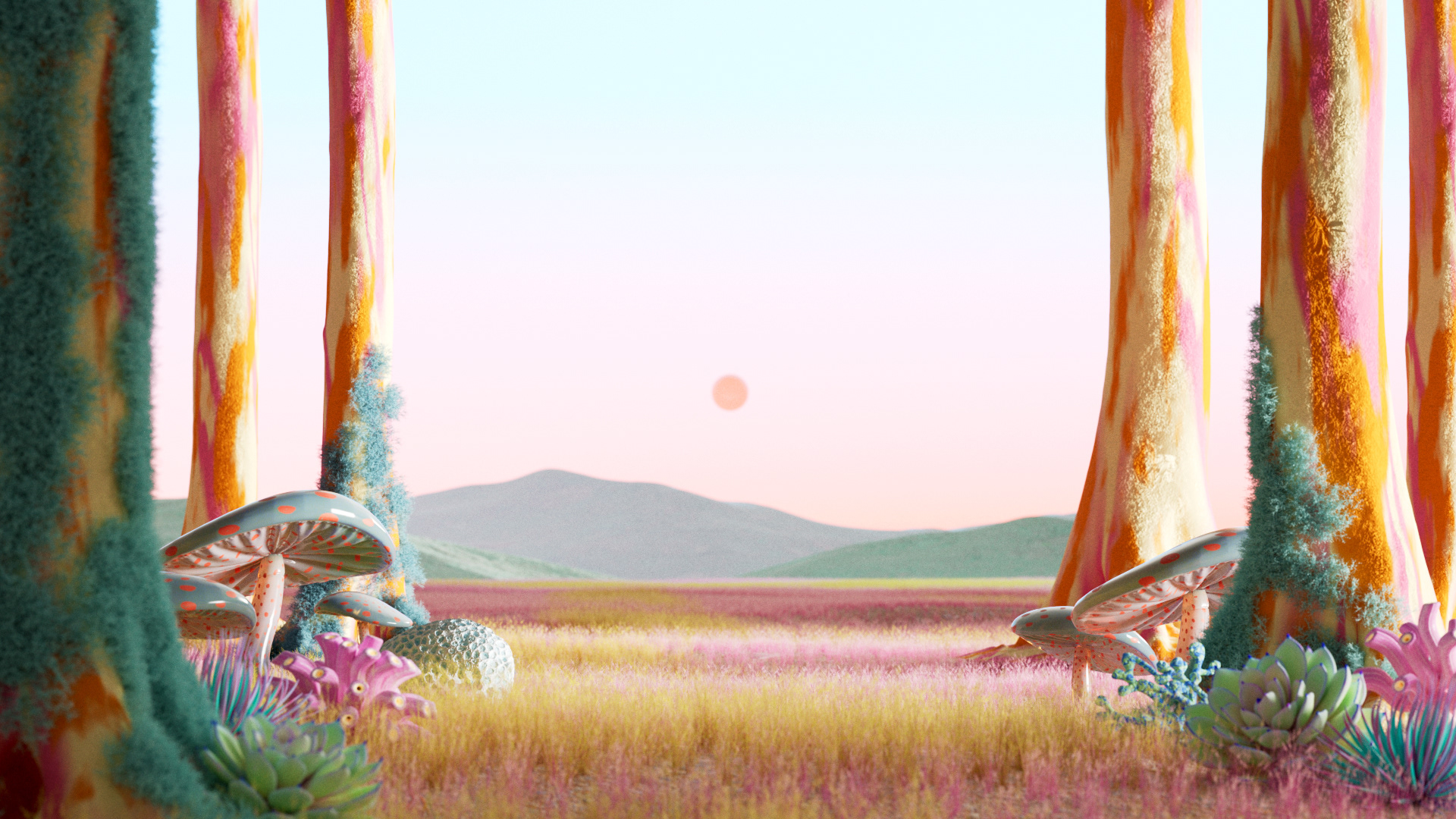 A project by NotReal
Creative Direction: Valeria Moreiro
Creative Project Manager: Mercedes Ginzo
Executive Production: Roberto Connolly
Art Direction: Valeria Moreiro, Mercedes Ginzo
3D Design: Carolina Carballo, Vitor Teixeira, Juan Cioffi, Josefina Llano, Yas Vicente, Rob Juarez
2D design & compositing: Mercedes Ginzo, Valeria Moreiro
Client: Microsoft
Microsoft Team: Kaity Butcher, Jooyeon Chae, Pia Rodriguez, Colin Day, Aleksey Fedorov
Year: 2022